Marcus Todd
Realtor, Notary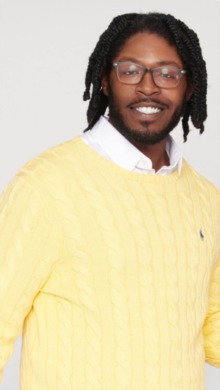 Being a native of Louisville has afforded me a strong appreciation for community and togetherness. I remember the joy of Sunday dinners at my great grandmother's house. My cousins and I spent most of our time running "in and out of the house", while our parents waited to enjoy a delicious meal. Every holiday was spent there, and generations to come would have a place to live, laugh, and love together. I want to help other families create lifelong memories that will be cherished. My goal is to make happy homes!
I'm a creative and performing artist at heart. Singing, dancing and painting are some of my favorite hobbies. My natural eye for style will be useful as we find your next home. I am a graduate of Seneca High School, and a former student of Simmons College of Kentucky (Business and Entrepreneurship).While at Simmons, I decided to become a licensed Realtor (2018). I am compassionate, I have a servant's heart, and I easily understand the needs of others.  Together anything is possible!
The power of homeownership cannot be underestimated.  Beyond the memories and bonds a happy home creates, the benefits and leverage homeownership provides is for the good of all.  Follow me in this journey to find your happy home! It is my pleasure to serve you as your Realtor.
Thank you,
Marcus Todd- Realtor, Notary (502) 415-9079 [email protected]
Diamond Key Realtors  #marcusmakeshappyhomes